Boat Hire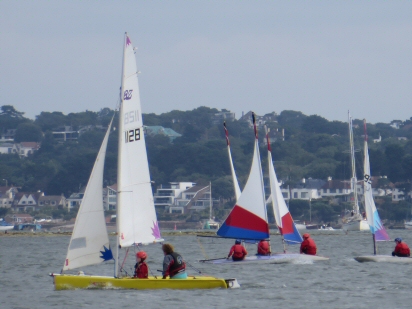 Hire by the hour, half day, or day
We have single hander and crewed dinghies available for hire by the hour, half day, or day.
Hirers must be confident and competent dinghy sailors with experience on coastal waters.
Our sailing area is the south of the harbour, between Brownsea Island and the Studland peninsula.
Buoyancy aids are provided by the centre, but please check the 'What to Wear' section on the 'Find Us/Information' page, for further advice on clothing.
Pre-booking is not usually necessary, but it is advisable to phone and check availability. A boat can be reserved by phoning on the day before you wish to hire.
Annual Club Membership
If you are looking to sail on a regular basis why not consider our club membership package? This provides affordable access to regular sailing without the expense and commitment involved in owning a boat. It is a no-hassle way to gain experience and progress your sailing after completing a course.
Club membership costs £120 and gives the following benefits:
Free solo use of Topper or Topaz Uno dinghies with no additional hire costs,
Discounted hire rates for crewed dinghies,
Opportunities to develop your sailing with guidance and support,
Conditions of hire:
Please see our prices and conditions page.
How to Book:
To make a booking, please contact us by phone, or email to check availability.
Tel: 07853 986345 or 01258 880512
e-mail: info@shellbaysailing.co.uk
Our Boats
Our fleet of boats enables us to run courses for a wide range of age groups and experience levels.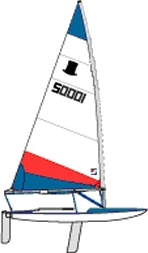 Topper
A fantastic all round boat.
Light, easy to handle and suited to learners of all shapes and sizes.
Has enough performance to be fun and exciting for experienced sailors too!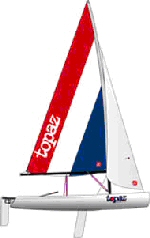 Topaz Uno
The Uno is larger than the Topper making it suitable for solo sailing or with a crew.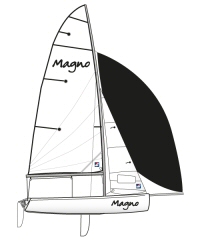 Topper Magno
A lively boat, the Magno is slightly bigger than the Uno and gives a fun sail for two people.
Laser 2000
A modern 2 man dinghy.
We use this boat for beginner and advanced training and it is also popular with hirers.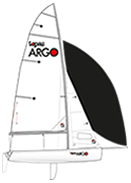 Topper Argo
Designed specifically for training.
The Argo is also a fantastic recreational sail boat which has comfortable capacity for up to four crew.