RYA Courses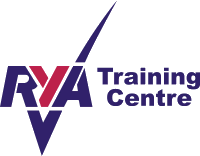 RYA Sailing Courses
Shell Bay Sailing is an RYA training centre and we offer a range of courses for ages of 8 years and upwards.
RYA National Sailing Scheme
A series of two day courses for older teenagers and adults. These can be provided over a weekend or as a series of six evening sessions.
Level 1: Start Sailing
An introduction to sailing using a mix of crewed dinghies with an instructor aboard, and single handers. After completion you will know about launching and recovering your boat, and be able to sail effectively in light winds under supervision.
Price £185.00 for two days.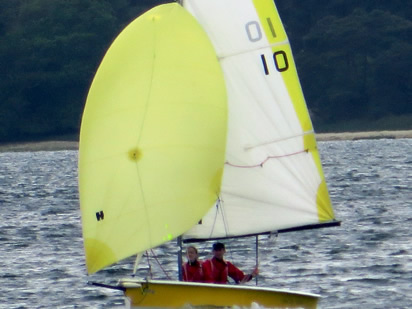 Level 2: Basic Skills
This follows on from Start Sailing. At the end of the course the successful sailor will be safety conscious and have basic knowledge of sailing in light winds without an instructor. The course includes sailing theory and a controlled capsize recovery with a safety boat in attendance.
Price £185.00 for two days.
SPECIAL OFFER: Combined Level 1 and Level 2, £320.00 for 5 Days.
Level 3: Better Sailing
This course will consolidate your level 1 and 2 skills, broaden your experience and improve your sailing techniques. It is ideal for those who haven't sailed for a while, as well as those who have completed level 2.
Price £185.00 for two days.
Seamanship Skills
Boat handling in more challenging conditions and learning to sail independently.
Day Sailing
This course teaches passage planning and decision making for small boat cruising.
Sailing with Spinnakers
Covers everything you need to know about sailing a modern 3 sail dinghy.
RYA Junior Courses
The RYA Youth Scheme follows similar lines to the National Scheme, but is arranged in stages, from 1 to 4:
Stages 1 & 2 are run as five half-day sessions and are suitable for children of 8 years and above.
Price £220.00 for five three-hour sessions.
Stages 3 & 4 take five full days. These courses are more demanding and are suitable for those who are at least 11 years old and have RYA stage 2, or similar experience.
Price £320.00 for five days.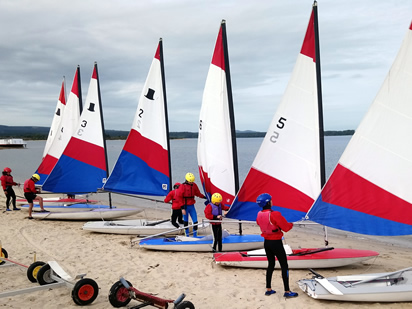 Onboard Club
We also run a club on Saturday mornings from May to September. This is for all ability levels, from ages 8 to 16 years.
How to Make a Booking:
Contact us by phone, or email to check availability,
Download the booking form by clicking here, or 'download' in the table below.
Send the completed form, together with payment to Shell Bay Sailing at the address on the 'Contact Us' page.
Please make cheques payable to 'Shell Bay Sailing Centre'. We also accept payment by credit/debit card, bank transfer and Paypal, so please contact us for details.
Download the booking form
Tuition Application Form
PDF (.pdf)
Tuition Application Form
download